Dr. M. Neil Terhune, Superintendent
about 1 month ago
Esmeralda County School District
233 Ramsey, P.O. Box 560
Goldfield, Nevada 89013
Goldfield Office 775-485-6382
Dyer Office 775-572-3250
Superintendent Board Report June 2019
General Comments: June is our month to focus on closing out the year and starting to look forward to the next. Lots of Grant work for our Central Office both in completing the last year and prepping both the federal and state for SY 2019-2020. This is always a combined effort but of it falls mainly on Wendy and Anabel. Kudos for this detailed and often painful process to keep the funding coming.
Concurrent with that effort is the focus on budget ending and beginning at June/July. That by itself is a lot of work but compound it with curriculum and facility expenditures and you can see why the summer is the busiest time for our Central Office staff.
Teachers/Students: Summer school is up and going at both Dyer and Goldfield with 14 students at Dyer and 11 at GF. Special thanks to Linda Kile and her staff for this effort. It did not go as planned and significant adjustments in our curriculum delivery had to be made.
Part of that was due to the NDE and some legislative issues with applications for Virtual services. We had planned to use K12 Inc for a majority of our Summer School students. SB 441 was the latest attempt to restrict some of the options that have been available through a K12 Inc. Virtual Delivery to Nevada students outside District boundaries in the past. Our district applied with three components; 1) EsCSD Virtual Delivery with K12 Inc. for selected EsCSD K-8 students, 2) a Virtual HS for EsCSD using K12 Inc. and 3) a Virtual Delivery that would be available for out of District students as well. The latter would be managed by the Licensed Nevada K12 Inc staff. With that said the district's interpretation of SB 441 is at odds with the NDE. We have appealed the restriction. With that said our Distance Education Application is being amended for now to make sure it is available this Fall. We hope to prevail on the appeal and then re-amend.
Because of the delay caused by the legislative changes the Summer School has not been able to use the K12 Inc. delivery. We lost a simpler and more effective approach to Summer Student intervention.
District Facilities Update.
SPE Phase three: No major change to my last report. Bathroom and heating are up and running in the Library building. Building skirting, interior painting, door replacement and steps are among the maintenance items that progress has been made but not completed. SPE has three roofs to be covered this summer. We are hoping for completion for the roofs by end of July.
Goldfield Phase III: The board room is back on hold while the maintenance staff focus on classrooms and teacher housing.
The gym and bus barn roof construction are currently in progress. Exterior/interior painting for classrooms and housing also in progress.
Dyer: Priority is to classroom and teacher housing.
In reference to the Maintenance shop construction, we had been waiting for construction material to arrive and for Valley Electric to decide on the underground power that runs underneath our proposed Maintenance building. Construction material are now on site but no final word from Valley Electric. I am considering going forward with pouring the pad. If the power in that specific area becomes an issue in the future, Valley can reroute then, which is all they would do now. There are no junctions under the proposed concrete slab. It will be a 6" concrete lift.
The Stem Lab is mostly complete. Lab benches are on order.
We have decided to move the Dyer Central office to John's old classroom. This would place Central Office in closer proximity to the pedestrian gate at the entrance offering better control of visitors. We will do this in two phases; 1) furniture and communications essential to operations this summer and, 2) walls and windows construction later. The vision for this move includes a parking area outside and adjacent (North) of the Vehicle gate and a pedestrian gate with walkway to the newly moved front office. Staff parking inside and visitors a short distance outside. Classrooms for grades 5-6 and grades 7-8 will be held where the current Central office building is located.
Roofing is complete in Dyer.
Safe and Orderly school environment. The district held a Safety Committee meeting on June 18th. We reviewed Jeff Kay's (Curtiss) office latest safety assessment to our sites. I will prepare a Memo addressing their recommendations in July and share out with the committee. He also sent us overlay updates that are very professional and accurate. Thanks to his office again.
The camera locations have been finalized by each site. We plan to install them before school starts but it will be late summer. Oasis attends our meetings and are aware of the plan. I think Brian was left out of the last Dyer PLC meeting on Safety and needs to be brought up to speed.
Ace Fire: Their business office attempted to get final payout, but it will continue to be withheld until Mike makes his final punch list visit. His initial promise was to be back within a couple of weeks (two months ago). It isn't much to do but his schedule has not included us. I will see if I can get a commitment for July.
Real Estate: I put in a call to Ralph and asked if he was still serious about the property. He replied that he was and was working on signatures from his wife that Gloria (our Broker) had sent him. He also asked for the survey. I sent it to him again. He is busy in his fields.
Personnel. Still hoping that we are all set for next year.
Superintendent/Board:
We completed our second review of the Finance policy series. Thanks to Bill and Trish for attending our Policy review. Bill also offered comments on the legislative summaries. He recommended some changes to our handbook as a result. He also stuck around for some of our Safety meeting before having to leave.
I am not sure how beneficial it would be to review all the school impacted legislation. You have been given updates and summaries as they became available. The one recommendation that Trish and Bill have offered is to set aside our Fall NASB conference board meeting for a fiscal update. I will work to get someone (Dan or someone equivalent) to present for us. This would give us some time to address short and long-term strategies that may mitigate some of the issues we will have when the changes go into effect.
Best Wishes for the Scates Family!
26 days ago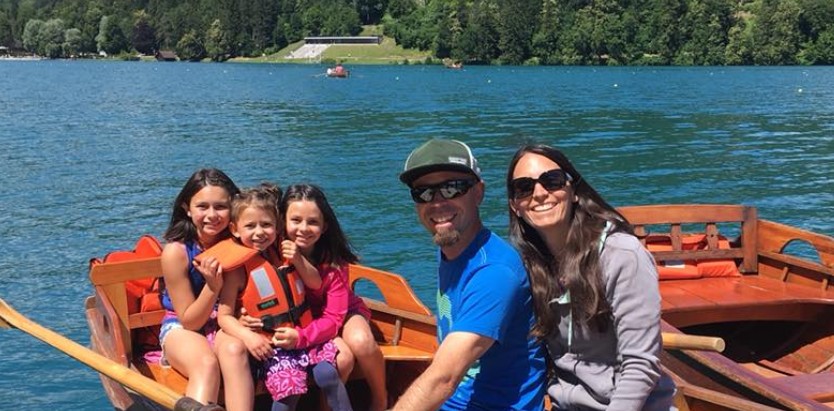 Many blessings as you travel through life's journey. May you find all the joy and happiness you deserve. Farewell. Wishing you the best as you begin a new chapter in your life, may it be full of joy and success.
You traveled and taught, we prayed and listened
You engaged in many activities, we appreciate them all
There are many ways you impacted our lives
And in many ways we will hit a wall
When we reach out to ask you
And find that you're not there
Remembering we have to share
But it's hard, cause we care
You'll impact lots more lives on your adventure
Between you and your kids and your love
That's the "Bittersweet" in our Farewell
You're travelling Angels sent from above."
by Melinda Melendrez
People come into your life for a moment, a day, or a lifetime. It matters not the time they spent but how they've impacted your life in that time.