SUPERINTENDENT'S REPORT
18 days ago
Esmeralda County School District
M. Neil Terhune Ed. D.
Superintendent, EsCSD
233 Ramsey, P.O. Box 560
Goldfield, Nevada 89013
Goldfield Office 775-485-6382
Dyer Office 775-572-3250
Superintendent Board Report February 2020
General Comments: We had a late Board meeting last month and an early one this month so, there is less to report but a lot going on.
Teachers/Students: We are five weeks into our third quarter.
The monthly District PLC/Safety meeting was conducted on the following agenda items:
Literacy Read by 3-5 Grant input
February 7th PD coordination
Discussion on April staff Tng in Vegas (Self-Regulation Interventions for Children)
Interschool Attendance and Blended Learning
Next year's calendar for PD days
Opened discussion up for Safe Rooms, Fire Alarms, Transportation and Maintenance
The District conducted and completed its annual Winter Map Testing. Student Data will be discussed February 7th and future PLCs.
Basketball season's last tournament for our players is being held in Battle Mountain this weekend. First Game is at 10:00 AM Friday.
Jim and I attended and presented an academic summary at the local Masonic Lodge February 1st. Good breakfast and many questions. We are still on track for "Books for Bicycles."
District Facilities Update.
SPE: Misc. and Fire Alarm checks
Goldfield: Board Room, electrical troubleshooting Fire Alarm checks and misc.
Dyer: Gate upgrade, prep for Safe Room Assembly and emplacement, continued work on Maintenance Building Office, Fire Alarm checks and misc.
Safe and Orderly school environment.
Safe Rooms are on schedule to be assembled in the next two weeks. Hopefully on a Friday and Saturday. Will be assembled in two phases.
State Fire Marshall accompanied Ace Fire in a Final Inspection the last two weeks. Hope to be give the final OK when we upgrade our current batteries.
Real Estate: There is a small parcel of land that adjoins the new gas station construction in GF. They would like to have it. Wendy is drawing up a resolution like the last one that the board approved for the 5.04 acres recently sold. It allows me and the district legal counsel to address any issues associated with title, appraisal and surveying. Hopefully we can do this with a minimum of effort and no cost to the district. We will of course keep the board apprised and present a final resolution when it is appropriate.
Superintendent/Board:
Board evals on the superintendent are due at this meeting. I think Wendy has been working with you in this.
This board meeting, we will give you the Board Self Eval and then you will have until the March meeting to finish it.
Last April I had our Legal folks research the correct manner for the county to elect board members. I shared the results in an email. I asked our District attorney to summarize the law and then be present by phone for the January board meeting in case there were questions. At the last board meeting there was misunderstanding by some about the proposed resolution. It has since been cleared up. I will ask our attorney to give a verbal or written update for dissemination next Tuesday.

19th Annual Silver Peak or Bust Hike Fundraiser
5 months ago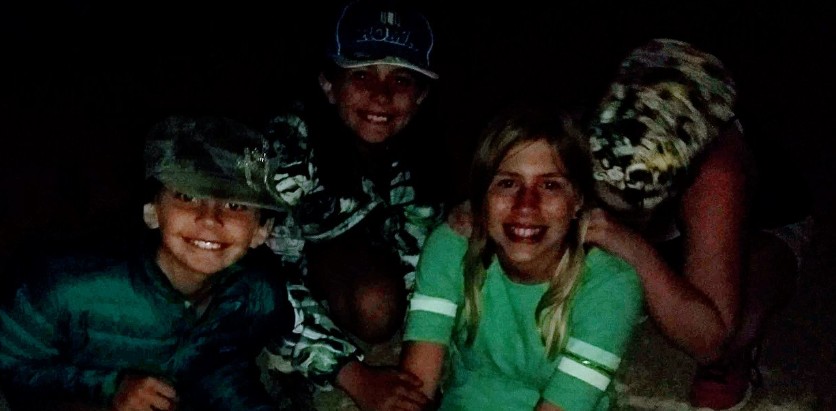 The 19th Annual Silver Peak or Bust Hike Fundraiser will take place on Sat. Oct. 26th, 2019. Sign in is between 5:30 and 6:00 a.m. at the corner of Highway 264 and Eagle Road, 3 miles South of the Esmeralda Market, Dyer (Fish Lake Valley), NV 89010. The remnant of a full moon will light the way up the mountain as participants trek the 10.7 miles to the top of McAfee Pass with only 23 more miles to go to the "Old School" saloon in the historic mining town of Silver Peak, NV. There are no services as you hike the approximate 34 miles through the Silver Peak Mountain range wilderness. The trail is marked with flour arrows and "X" for water and gate raid drops. Those who volunteer on their own to meet and do this are "on their own" and should be fit to finish this one-day hike. Volunteers may provide a safety net to pick up any of the participants that "hit the wall." You may park your car at the Esmeralda Market or at the start and after the hike volunteers may offer you a ride for the 60 miles by highway back to the start to retrieve your car. Any questions contact Bill Kirby at (323) 727-6959 or by e-mail.