SUPERINTENDENT'S REPORT
18 days ago
Esmeralda County School District
M. Neil Terhune Ed. D.
Superintendent, EsCSD
233 Ramsey, P.O. Box 560
Goldfield, Nevada 89013
Goldfield Office 775-485-6382
Dyer Office 775-572-3250
Superintendent Board Report November 2019
General Comments: Some of our staff have been experiencing some rather distressing health issues and some others the flu. Thank goodness for Anabel and our reliable substitutes. They are such a critical part of our school family. Saundra and Scott have been traveling to Dyer quite a bit. Give them a high five when you see them. We have been successful in addressing morale on both sides of the district. It is important that our students see us modeling the very best in professionalism. Everyone pitches in whenever they are needed, and I believe we are doing great. I don't know if it is just me, but it sure seems like we have more evening activities than ever before. Parents seem to be a lot more involved as well. Woohoo!
Teachers/Students: Our second quarter ends December 20th.
The monthly PLC was conducted Tuesday November 12th. It included:
PLC Thought…………………….Rob
Board Agenda…………Wendy
Oasis Report………………Oasis
Counselor….……Jeff
HR…………………….Wendy
Finance…………………Anabel
Facilities……………….Doug
Curriculum and related.
Rob/Jasmine
Josh
Jim
Other………………Calendar and schedules
The K12 Inc. rollout has been a bit rocky partly due to our unusual district weekly schedule of 3.5 core/content days and .5 days with Specials (Music, Art, Counseling). Our K12 Inc. rep, Rachel, is due to visit us again shortly.
As reported last month the district Virtual HS is now created and is a part of the NDE data base thanks to Melinda's hard work. Jeff has reached out to the two SPE students and there is reason to believe that both GF and FLV students will participate to some extent.
The state has kept Dyer ES on the list of ZOOM schools (needs improvement). I have been notified that GF also qualifies due to some internal rubric designed for schools with low populations. This means that GF will get similar attention from NDE that Dyer has been getting. All three of our schools and the District have submitted updated Draft Performance Plans.
NDE has also visited the district to obtain information on the evaluation process that EsCSD uses. They were quite interested in the Standards for Success (SFS) web app that we use, and it will be considered for one of their recommendations for other districts. All the Probationary Teachers have had 2 of the 3 Observations required. Jim is doing great work.
November 1 was the district last PD day for this Fall. We were privileged to have Will Jenson and CJ Fields (NDE) present on "Behavior- a Learned Skill." It was an affective and charismatic presentation as well as entertaining. The RPDP Director and Assistant Director also presented on the teaming of staff with the Literacy Coach.
Four students (2 students each at separate times) were given ISS for "scuffling/fighting" during recess this month.
I attended the Mucker Homecoming last month and was impressed. They played again at Beatty Saturday November 16th at 12:30 in the afternoon.
Basketball season is upon us and thankfully John and Val have once again agreed to coach for us. Students from the 5th through 8th grade will be eligible to sign up this year. Their first practice is scheduled to begin on December 2, 2019. 😊
There will be the Fall Family Literacy Night at Dyer Tuesday the 19th at 5:00 at the ES; and then the GF/SPE Family Literacy Night at 5:00 on Wednesday the 20th at the GF ES. Thanksgiving dinner on Tuesday the 26th at 12:00 at GF Gym. The next day is no school and a time to be with families. Happy Thanksgiving!
District Facilities Update.
SPE: Heater work and misc.
Goldfield: Bought some sheetrock board for the annex room. Teacher housing maintenance and misc.
Dyer: We have purchased a new Conex container for storage for Dyer. Poured concrete for a Safe Room and other misc.
Safe and Orderly school environment.
Safe Rooms construction plans are good to go.
All cameras are up and running.
Ace Fire: We have taken formal action and they have ordered some parts and sent a worker Monday November 18th. We shall see.
Operational Drills are happening regularly, and a log is being kept.
Real Estate: The 5 acres east of town has been sold and a check for a little over 25K has been deposited.
Personnel. We will be considering applicants for the Para position vacated by Ms. Perez this week. I hope to have a name for your approval at Friday's Board meeting. We will do the same for the Para position in GF at the December meeting.
Fortunately for us, Jeff has expressed his willingness to assist in the gradual implementation of student enrollment of the VHS.
I think I stated in an earlier report that Ms. Ottolino is assuming the additional duty of Assessment Coordinator. Ms. Kile is assuming the additional duty of Federal Programs Coordinator with Wendy's help; at least for now. Thanks to both. Rob and Jasmine have a plan to formally address ELL issues in Dyer. It may lead to some stipends for additional after school duties. The state has plussed up funds for this.
Superintendent/Board:
The annual update of the Personnel Policy by POOL/PACT will be offered up at the December Board meeting
Our finalized Fall NASB conference will include our next board meeting November 22d at 7:30 PM. Mary will present to us on budget legislation. In addition, the Annual Audit report will be offered by Dan. We wi ll have hard copies of everything. Blue-Jeans and phones will be used for participants. Go to the NASB.org website for a schedule. I will leave at noon Saturday.
One board member of the Board Finance Committee asked me to make Fiscal Policies 3600 (Purchasing) and related a discussion item for this Friday. I have reached out to NASS, POOL/PACT and Oasis for assistance in improving Online purchasing precautions as part of potential policy changes.
19th Annual Silver Peak or Bust Hike Fundraiser
about 1 month ago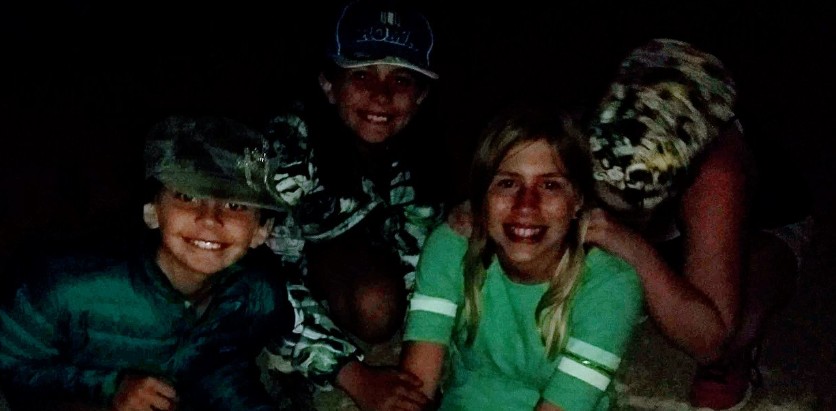 The 19th Annual Silver Peak or Bust Hike Fundraiser will take place on Sat. Oct. 26th, 2019. Sign in is between 5:30 and 6:00 a.m. at the corner of Highway 264 and Eagle Road, 3 miles South of the Esmeralda Market, Dyer (Fish Lake Valley), NV 89010. The remnant of a full moon will light the way up the mountain as participants trek the 10.7 miles to the top of McAfee Pass with only 23 more miles to go to the "Old School" saloon in the historic mining town of Silver Peak, NV. There are no services as you hike the approximate 34 miles through the Silver Peak Mountain range wilderness. The trail is marked with flour arrows and "X" for water and gate raid drops. Those who volunteer on their own to meet and do this are "on their own" and should be fit to finish this one-day hike. Volunteers may provide a safety net to pick up any of the participants that "hit the wall." You may park your car at the Esmeralda Market or at the start and after the hike volunteers may offer you a ride for the 60 miles by highway back to the start to retrieve your car. Any questions contact Bill Kirby at (323) 727-6959 or by e-mail.