SUPERINTENDENT'S REPORT
21 hours ago
Esmeralda County School District
M. Neil Terhune Ed. D.
Superintendent, EsCSD
233 Ramsey, P.O. Box 560
Goldfield, Nevada 89013
Goldfield Office 775-485-6382
Dyer Office 775-572-3250
Superintendent Board Report October 2019
General Comments: We are in full swing. The ASOs/Anabel and I met with a Dyer Ad Hoc Parent Committee a couple of weeks ago. Parent issues with the changes and other issues have been resolved satisfactorily at this point. Mr. Fossett and Jeff have been teaming to address the GF issues from our Parent group. All open houses were successful and well attended. It warms my heart to see our staff traveling to each other's school and participate.
Teachers/Students: Our first quarter ends October 18th.
The K12 Inc. rollout was made smoother by their representative, Rachel Goodwin, coming onsite for three days. FYI, the following is her first report:
"Good afternoon everyone!
I hope this email finds everyone well. I have pulled the D2L Detail Report and was just checking to see how everyone was progressing along. Based on the report, it seems overall at each site students are progressing through the MS curriculum.
Attached you will find the report you also have access to, D2L Detail Report. You are able to find this report by going to bi.k12.com and using your administrative credentials. I used the data from the report to create two PIVOT tables. One to look at time spent in the online course at each site and the other to look at a breakdown of progress and grades. The PIVOT tables can be found on the green highlighted tabs. At this point MS students should have completed at least 4% of each course. Many of your students have surpassed this percentage, congratulations! When looking at the PIVOT table, simply double click on any of the numbers and it will display additional data on a new tab. Many administrators and teachers will pull this report on a weekly basis to review the information to know which students they need to follow-up on, identify which resources are needed, as well to reflect on overall progress.
Please do not hesitate to reach out if you have any questions, need ideas for engagement/academic interventions, or if you would like for me to review the data with you. I will be pulling the K5 report and sharing this information with you as well.
I am here to help in any way and looking forward to my next visit
! Congrats on the work thus far you have accomplished with the Middle School students using the online courses. Everyone on the team deserves a High Achiever badge for this week. Keep up the incredible work!!"
As reported last month the district Virtual HS is now created and is a part of the NDE data base thanks to Melinda's hard work. We have not begun actively recruiting but Jeff and I are working on a plan to invite our EsCSD HS students to enroll. We have a bit of background work with Nye to do yet.
Fall MAP testing is complete and teachers and students are reviewing the results. This information will be a primary part of Parent Teacher conferences October 24th.
The state has kept Dyer ES on the list of ZOOM schools (needs improvement). GF/SP do not have the enrollment to categorize it.
The October 11 Professional Development Day will be conducted in Dyer and will include: Intervention folders, Literacy Discussion / Overview, Teacher Evaluations & Observations, Counseling Overview, District Performance Plans, School Performance Plans, Curriculum benchmarking and planning, CS status, Financial Literacy status and If time permits, Social Studies Fair follow-up.
The NDE requires the board to be made aware of the status of Teacher Evaluations in a regular Board meeting each year. All but one licensed staff were given Highly Effective in 2018-2019. That one teacher was on a School Improvement Plan.
There is a District filed trip on October 9th to Chalfant in the Bishop area.
District Facilities Update.
SPE Current Phase: Cameras are in but we have not added another gate yet.
Goldfield: Same as last month: The board annex room is still on hold while the maintenance staff focus on other priorities such cameras and disposition of state surplus.
Dyer: Current Phase: We are considering purchasing a new Conex container for storage for Dyer.
I have sent a letter to Scott Bergman (Redondo Beach) who currently owns the two lots on the NW corner of the GF ES. I asked him if he would donate or sell them at a modest price. It has a couple of structures on it that could be used for cold storage of HVAC materials, cannibalized Washer/Dryers, Desks, Chairs and so forth (see picture). It would complete the school's ownership of the block.
I met with Bill Kirby and Doug on a plan to go forward on our track this year. We will meet again next week. Doug has been talking to FLV folks on the first activity which is to grade/scrape and fence.
Real Estate: The 5 acres east of town has an unexpected delay also but the plan is for Trish to sign the sale docs next week.

Personnel. Ms. Perez submitted a resignation (after 33 years of service to the district?) We are in her debt. We are covering the position with a substitute, Stephanie Miramontes for now.
Fortunately for us, Jeff has expressed his desire to stay with our district beyond the initial 2-year PERS/District approval in 2018. The Critical Need rationale will need to be approved at this board meeting.
I think I stated in an earlier report that Ms. Ottolino is assuming the additional duty of Assessment Coordinator. Ms. Kile is assuming the additional duty of Federal Programs Coordinator with Wendy's help; at least for now. Thanks to both. Still not sure how the District is going to formally address ELL issues.
Superintendent/Board:
The "Support Services" 8000 policy series have been reviewed for your approval. This was a full day review for us. With a few required exceptions we will take a break from policy review next year. Getting an EsCSD fully completed District Policy Document is a big a deal. It started a little before me and took us most of three years. Thanks to all who helped the committee.
Wendy and Rob have been doing Yeoman's work resubmitting and editing our grants for this year. 😊
Our finalized Fall NASB conference will include our next board meeting November 22d at 7:30 PM. Mary will present to us on budget legislation. In addition, the Annual Audit report will be offered. The State Budget Committee on school finance is supposed to meet this month.
Go Mustangs!
M. Neil Terhune Ed. D.
Superintendent, EsCSD
505-860-2056 (Cell) 775-485-6382 (Work)
19th Annual Silver Peak or Bust Hike Fundraiser
about 1 month ago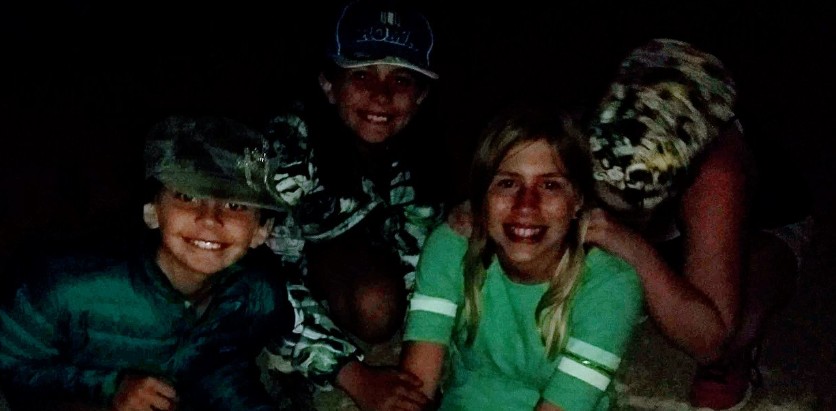 The 19th Annual Silver Peak or Bust Hike Fundraiser will take place on Sat. Oct. 26th, 2019. Sign in is between 5:30 and 6:00 a.m. at the corner of Highway 264 and Eagle Road, 3 miles South of the Esmeralda Market, Dyer (Fish Lake Valley), NV 89010. The remnant of a full moon will light the way up the mountain as participants trek the 10.7 miles to the top of McAfee Pass with only 23 more miles to go to the "Old School" saloon in the historic mining town of Silver Peak, NV. There are no services as you hike the approximate 34 miles through the Silver Peak Mountain range wilderness. The trail is marked with flour arrows and "X" for water and gate raid drops. Those who volunteer on their own to meet and do this are "on their own" and should be fit to finish this one-day hike. Volunteers may provide a safety net to pick up any of the participants that "hit the wall." You may park your car at the Esmeralda Market or at the start and after the hike volunteers may offer you a ride for the 60 miles by highway back to the start to retrieve your car. Any questions contact Bill Kirby at (323) 727-6959 or by e-mail.