SUPERINTENDENT'S REPORT
10 days ago
Esmeralda County School District
M. Neil Terhune Ed. D.
Superintendent, EsCSD
233 Ramsey, P.O. Box 560
Goldfield, Nevada 89013
Goldfield Office 775-485-6382
Dyer Office 775-572-3250
Superintendent Board Report January 2020
General Comments: Everyone is back safe from the Winter Break. Some lingering Flu with a couple of our staff and their families but your superintendent is healthy and hard at it.
Teachers/Students: We are two weeks into our third quarter.
The monthly District PLC/Safety meeting was postponed in favor of MAP Data Cycle review/discussion.
Chuck Wolfe (K12 Inc. Rep) visited our office on January 15 and received a K12 Inc. report from GF and our Virtual HS Principals. We have had two Middle School students try our K12 curriculum in a blended home and school environment. One in SPE and one in GF. This does not affect our enrollment. This is one of the reasons we have contracted K12 Inc. It allows more flexibility for parents and students.
As reported last month the district Virtual HS is now created and is a part of the NDE data base. Jeff is officially the Virtual HS principal (additional duty), like Jim and our ASOs. We have put information up on the website and are preparing orientation material for any other potential part and fulltime Virtual School students.
The District will conduct its annual Winter Map Testing starting January 28th.
Basketball season is upon us and thankfully John and Val have once again agreed to coach for us. Schedule does not include a home game. ☹
Jan 17…. Tonopah
January 25……Armargosa
January 31-February 1……Tonopah Tournament
February 7-8………. Battle Mountain Tournament
The local Masonic Lodge has offered Bicycles once again. They donated $650 last year to add to much lesser district amount. They have also asked me to give a District Update on February 1st.
District Facilities Update.
SPE: Plumbing work and misc.
Goldfield: Snow removal, concrete work, teacher housing maintenance, camera plus-ups and electrical troubleshooting.
Dyer: Gate upgrade, prep for Safe Room Assembly and emplacement, continued work on Multi-Purpose Building Office and misc.
Safe and Orderly school environment.
Safe Rooms are on schedule.
Real Estate: You may remember that I sent a letter to the address that the county has on file for the NW property adjacent to our GF school. I was hoping it would be donated to the school. Still no response.
Personnel. We will be advertising for the position that Ms. Terhune is vacating this year. Ms. Jacobs was promised that she would be given a GF position next year when she contracted for the district. GF is her official residence. This leaves Ms. Jacob's position open in Dyer. This is what we will recruit for.
Superintendent/Board:
The Superintendent evaluation document is included with this board packet for your review. If you wish to make changes to the format, then this is the time to do it. Otherwise it is yours to fill out sometime between this board meeting and the next. In February we will give you the Board Self Eval and then you will have until the March meeting to finish that one.
Last April I had our Legal folks research the correct manner for the county to elect board members. I shared the results in an email. I have asked our District attorney to summarize the law and then be present by phone for this board meeting in case there are questions. I am requesting that you approve a resolution for him and me to approach the County Electoral Office to make sure we are following NRS and District policy. Our policy is accurately aligned with the relevant NRS (see board packet). Previous elections are in question and I believe that our board considers it important that the district and county follow the law. It is important to me.
19th Annual Silver Peak or Bust Hike Fundraiser
4 months ago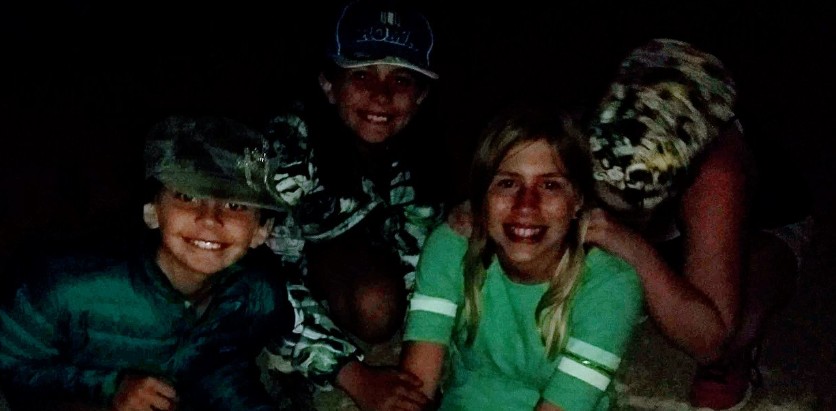 The 19th Annual Silver Peak or Bust Hike Fundraiser will take place on Sat. Oct. 26th, 2019. Sign in is between 5:30 and 6:00 a.m. at the corner of Highway 264 and Eagle Road, 3 miles South of the Esmeralda Market, Dyer (Fish Lake Valley), NV 89010. The remnant of a full moon will light the way up the mountain as participants trek the 10.7 miles to the top of McAfee Pass with only 23 more miles to go to the "Old School" saloon in the historic mining town of Silver Peak, NV. There are no services as you hike the approximate 34 miles through the Silver Peak Mountain range wilderness. The trail is marked with flour arrows and "X" for water and gate raid drops. Those who volunteer on their own to meet and do this are "on their own" and should be fit to finish this one-day hike. Volunteers may provide a safety net to pick up any of the participants that "hit the wall." You may park your car at the Esmeralda Market or at the start and after the hike volunteers may offer you a ride for the 60 miles by highway back to the start to retrieve your car. Any questions contact Bill Kirby at (323) 727-6959 or by e-mail.